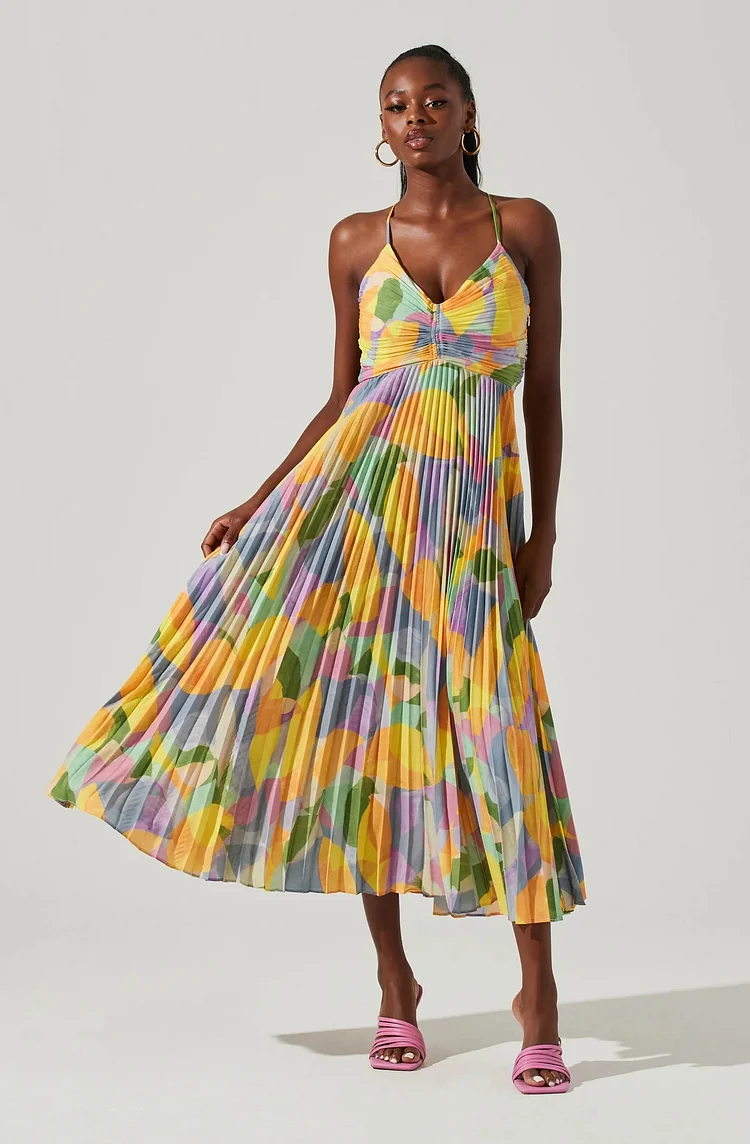 WE GOT YOUR SIZE
To ensure you get the right size, please refer to our customized size chart below before placing your order! 
Size Guide(US Size)

Size
Bust
Waist
S
34.6"
26.8"
M
36.2"
28.4"
L
38.6"
30.7"
XL
40.9"
33.1"
2XL
43.3"
35.4"
3XL
45.7"
37.8"
DETAILS
Pleated Print Design: The dress features a unique pleated print decoration, showcasing a fashionable and dynamic look.
Casual Style: With its loose fit and lightweight material, the dress is suitable for casual occasions, providing both comfort and style.
Detail Decorations: The dress is adorned with exquisite details on the neckline and cuffs, adding a touch of elegance and femininity.
Comfortable Fit: The tailored design of the dress ensures a comfortable fit, highlighting the beauty of female curves and giving you a sense of confidence and grace.
This Women's Club Chic Casual Pleated Print Dress Design Made Of High Quality Material, Which Is Stretchy, Soft And Comfortable.
The Is Always On Trend.
This Casual Maxi Dresses Is a Must-Have For Vocations And Dating Occasions.
Styling Suggestions:
This dress is perfect for casual gatherings, shopping, or date nights.
Pair it with a comfortable pair of flats or sneakers to create a stylish and relaxed look.
You can also accessorize with a trendy handbag or accessories to elevate the overall sophistication of your outfit.
THE PERFECT DRESS FOR ANY OCCASION
✅ Fits True To Size
✅ Lightweight & Bouncy
✅ Breathable comfort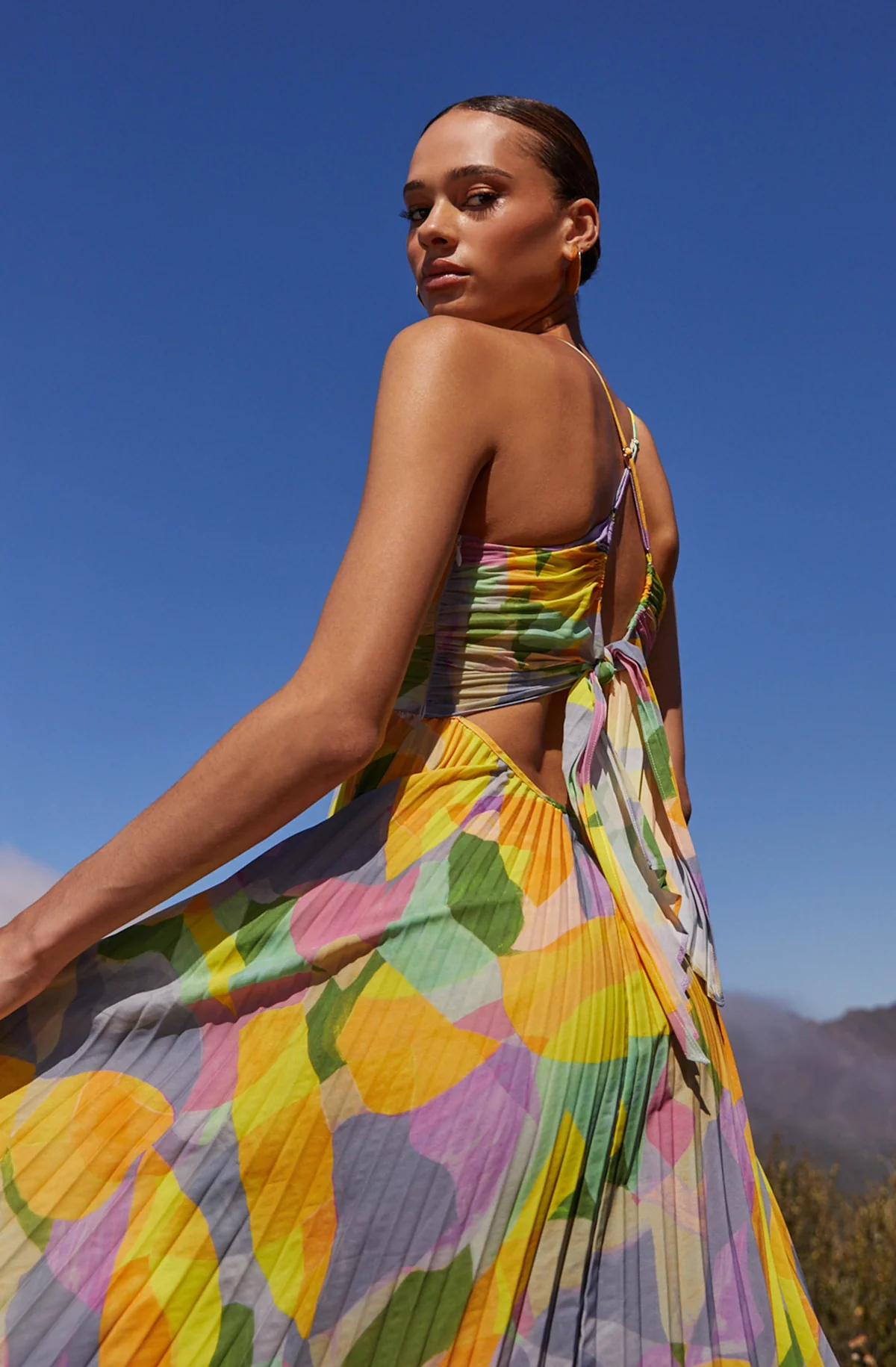 Our Current Philanthropic Initiative: 
Currently, we have undertaken a charitable commitment to donate $5 to the United Nations for every order placed with us. These donations directly contribute to projects focused on improving education, providing relief for hunger and poverty, and protecting the environment.
Why You Should Get Involved and Encourage Others to Join:
1. Making a Positive Impact: By participating in our philanthropic project, you have the opportunity to make a real and positive difference in the world. Your contribution helps support initiatives that have a direct impact on communities, individuals, and the environment. Together, we can create meaningful change and improve lives.
2. Aligning with Global Goals: The United Nations has set Sustainable Development Goals (SDGs) to address global challenges. By joining our initiative, you align yourself with these goals and actively contribute to their achievement. By working together, we can contribute to a better, more sustainable future.
3. Harnessing Collective Power: Your participation is essential in amplifying our impact. When we come together as a collective force, our combined efforts have the potential to create a significant and lasting difference. By encouraging others to participate, you can help us create a stronger network of individuals committed to making a positive impact.
4. Embracing Corporate Social Responsibility: By engaging in this philanthropic initiative, we demonstrate our commitment to corporate social responsibility. We believe in using our resources to create a positive impact beyond our business operations. By actively involving our customers, we foster a sense of shared purpose and inspire others to embrace their own philanthropic endeavors.
5. Engaging in a Shared Journey: Participating in our philanthropic project allows you to be a part of something greater. When you make a purchase with us, you not only receive a high-quality product but also become an advocate for change. Your involvement strengthens our community and inspires others to join the cause.
We encourage you to actively participate in our philanthropic project and help us spread the word. Together, we can make a significant difference in the lives of individuals and contribute to a more sustainable and equitable world.
Thank you for your support in our mission to create a positive impact. Together, we can make a difference!